Car modeling is by no doubt a good way to improve hard surface modeling skills. But I really don't care about cars! I don't even have a car! After a while, it appeared to me the only car I could find an interest in was the Batmobile designed by Anton Furst for Tim Burton's movie in 1989.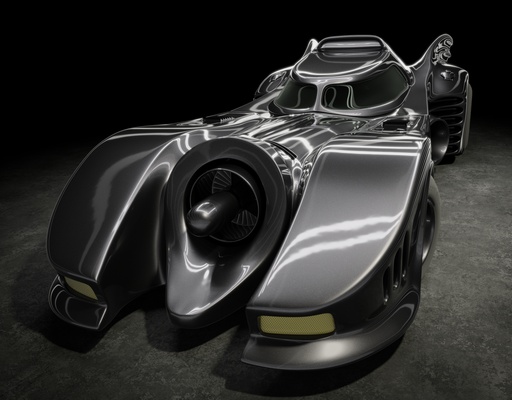 Luckily, I found out websites with many shots of this car and even blueprints created by fans who built their own version! I also discovered that the car is in fact pretty bulky. You don't have this impression watching the movie because the first time you see it, it is shot wide-angle. So I used the same trick for my renders.

I did not use any particular trick for modeling. All the stuff was about extruding and moving vertices in Blender. I also used a polish brush in sculpt mode to flatten the car body.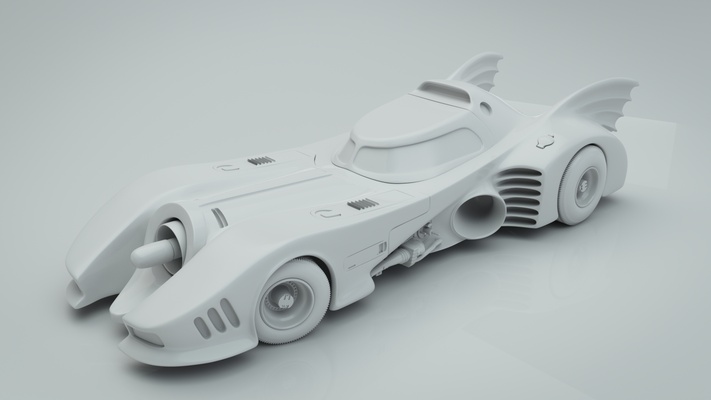 For material creation, I combined my own materials with ones from CMV. I tweaked lighting setup created with Pro lighting studio. So this is definitely not a $0 rendering but these addons help a lot.